Nearly two-thirds of us now rent before buying their own home
Posted: 14/6/2016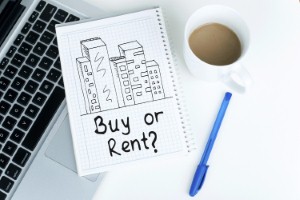 According to the latest report released this week by Clydesdale and Yorkshire Banks, nearly two-thirds of people in the UK (64 per cent) will rent before getting the keys to their own home, with a number of factors behind the need to move into rented properties before they make a purchase. 

It said that people who move into rented accommodation often end up staying for extended periods as many are having to save up in order to secure a mortgage for their own property. Only 41 per cent of those who live in rented properties will receive financial help from their parents or family when it comes to saving for a deposit. 

On top of this, people are facing obstacles such as increasing rental prices. With the UK-wide rental average now hovering around £680 per calendar month, it's understandable that people will take longer than they might have done previously to get on the housing ladder; a reality that as many as 28 per cent of people said is a stressful one for them. 

Landlords can help with this, however, as well as providing a positive for themselves. For example, tenancies tend to rise more rapidly at times when someone is moving between properties, whereas extended stays in one place can be beneficial to tenants, with more gradual price increases the norm in such cases. 

There are also benefits to be had for landlords in these situations. Although it may not seem like a positive to have static or slow rising rental prices at a time when the market is trending towards more rapid increases, the fact that a tenant stays for longer means no void periods, a regular income and a more steady return over the long-term, which can be very beneficial when it comes to investing.
If you are interested in becoming a landlord, we are happy to offer you free advice. All we ask is that you consider using our services at some stage (and as we charge no VAT we hope you will!).