Home owners caught out by thinking they must buy lender's insurance
Posted: 14/6/2016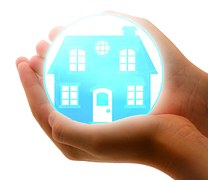 Home owners could be paying over the odds for their home insurance because they mistakenly think they have to purchase their mortgage lender's products, Gocompare has claimed.
A survey of 2,000 adults by the comparison website found that 14% of home owners arranged their home insurance through their mortgage lender, while 30% of these people believed they had to arrange their home insurance through their mortgage lender as a condition of their mortgage deal.
This equates to almost half a million home owners based on there being 11.1m mortgages in the UK, so 14% is 1.5m and 30% of this comes to 466,200 households potentially caught in a mortgage insurance trap.
More worryingly, 6% were told by their lender that it was a mandatory purchase and 24% think switching away from their lender's insurance will invalidate their mortgage.
This could also be made worse by estate agents allegedly telling buyers they have to use their mortgage broker to secure a purchase – a practice many deny.
Ben Wilson from Gocompare.com Home Insurance said: "We were shocked to find that so many people still think that their mortgage offer is conditional on buying their lender's home insurance, and that a significant minority are essentially in a mortgage-linked insurance trap – believing that switching away from their lender's insurance will invalidate their mortgage.
"We were also concerned that a handful of lenders could be exploiting their relationship with their customers by pushing them to buy their insurance cover.
"If you have a mortgage on your home, then your lender will require you to protect your property with buildings insurance. But it's up to you where you buy that cover from.
"While buying cover offered by your lender alongside your mortgage may seem an easy option, you might find you're paying well over the odds. And over the lifetime of a mortgage, failing to regularly shop around for a good deal on home insurance could cost £1,000s in lost savings."
If you are a buyer, seller, landlord or tenant, Key One Property will never insist on you using any insurance or finance services which we may recommend. That said, many of our clients do report that they get a good deal from our preferred insurer Just Landlords. If you fancy a no obligation quote go to our website where you will find a link. www.keyoneproperty.co.uk.