Still On Labour's Agenda - Communist Style Rent Controls
Posted: 10/6/2016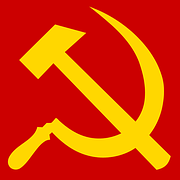 Local councils will be given the power to suppress market rents in the private sector if Labour came to power.
Shadow chancellor John McDonnell said at Labour's economic conference at the weekend that help was needed for people "at the mercy of an unforgiving, unrestrained housing market and landlords". Mr McDonnell obviously hasn't visited those parts of the country where rents are an unrestrained £80 per week!
Rent rises would be pegged to inflation, and the "local rent regulation" would be set locally, not nationally.
This is of course not new, and takes no account of landlords being driven into debt because they don't have enough money to pay for the mortgage and other expenses as well as the cost involved in complying with the mass of legislation surrounding Buy-To-Lets.
But contradicting McDonnell, the new Labour mayor of London, Sadiq Khan, told the BBC that he does not favour rent controls in the capital.
We've said it before and will say it again - tampering with the free economy is for communist states!