Thieving Agent Gets Let Off by Court - How to protect yourself
Posted: 10/6/2016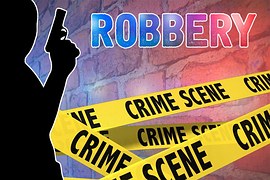 An agent who committed £30,000 worth of frauds has been spared jail.
Nicholas Dowse, 46, of Harmsworths Estate Agents of Portsmouth kept thousands of pounds in rents, deposits and service charges, leaving tenants facing eviction and landlords unpaid.
The frauds included keeping six months of rent for one property; keeping the rent and deposit handed over by a new tenant who had been unapproved by the landlord; and keeping deposits and rents handed over by the previous agent for four properties.
Altogether, between April 2012 and September 2013, Dowse stole £1,430 in deposits, £15,251 in rent and £13,206 in service charges. He pleaded guilty to ten counts of fraud and failure to surrender to custody.
Judge Roger Hetherington sentenced Dowse to 21 months in prison suspended for two years, saying: "You abused your position by defrauding clients in the main who were landlords." Apparently he was spared the custodial sentence as he is a carer for his wife - who also ran the agency with him and went on lavish holidays with the stolen money!
So how would both landlords & tenants protect themselves against this sort of thing:
Landlords:
- Try to select an agent that is recommended - about 90% of our clients are. Agents who steal money from clients generally don't get recommendations!
- Make sure your agent is registered with an approved redress scheme and can show you adequate PII insurance.
- Your agent should inform you when you have an application in, when a tenant is moving in and out, and where rent is substantially late.
- Your agent should send you frequent and accurate statements and pay you reasonably promptly - if you are waiting a month for your money find a new agent!
Tenants:
- Ensure the agent is registered with an approved redress scheme and the property is registered under the NI Landlord Registration Scheme (you can check on line).
- Make sure you understand and see in text, any conditions of paying application fees and holding deposits.
- Check that your deposit is protected and what scheme it is with - you should get confirmation of deposit protection from that scheme within around 14 days of the tenancy start.
- Always have proof of rent payment (bank transfers are pretty secure). You are entitled to a "rent book" although this can often take the format of printed or emailed statements.