STOP PRESS: Property Prices Will Go Up Regardless of EU Vote!
Posted: 9/6/2016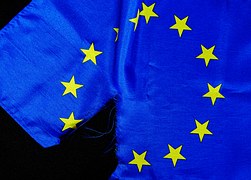 The NAEA and ARLA have jointly issued a report forecasting that house prices will go up whether the vote is yes or no – but at a slightly lower rate if the vote is to leave.
It estimates that if the UK votes to remain in the EU, by 2018 the average UK home would cost £303,000.
However, should the UK instead vote to leave the EU, average prices would stand at £300,800, a difference of £2,200.
The difference would be more marked in London, at £7,500.
The report said the slower rate of growth in the event of a Brexit would be caused mainly by less investment in London, foreign companies relocating from the capital and reduced demand for commercial and residential properties.
The report, compiled by the Centre for Economics and Business Research, found while a so-called Brexit could cause a labour shortage for house builders, it could help first-time buyers on to the property ladder through lower property prices.
The report adds that while there would be no immediate impact, rents could fall through reduced demand. It notes: "Currently, private renting is a more popular choice among UK residents born in non-UK EU countries than for UK born individuals."
However, David Cox, managing director, ARLA, said falling rents could create more housing issues.
He said: "The fact that rent costs would face downward pressure is both a blessing and a curse. While renters should face fair and reasonable prices, landlords need to be able to at least break even on any out-goings they have, such as a mortgage.
"If demand eases to such an extent that landlords cannot recuperate costs, we'll likely see a mass exit from the market, which would then just have the opposite effect on demand as supply falls – and we'd be back to square one."
Mark Hayward, managing director of the NAEA, said: "Unfortunately, it's not as simple as saying that Brexit would have a positive or negative effect on the property market.
"We might like to believe, for example, that the ease in demand and lower prices will allow first-time buyers a route into the market, but any transactions may be put off for the short term until the period of uncertainty is over."
Separately, credit agency Moody's has said that a vote to leave the EU would result in lower house prices, helping first-time buyers.
The agency also said that London's property market would be the most affected by a vote to leave and that landlords could struggle to pay mortgages because of falling rental demand.
One thing that won't change if we can help it is our FAIR FEE - just £500 to sell your house !
Our set sales fee of £500 applies to property up to £200,000. After that it's still only 0.5% - half the price of most other agents. To list your home it costs from just £99. All our fees carry no VAT. Subject to our normal terms of business.