Where are 1.5 million social tenants going to live Mr Osborne if you force out landlords?
Posted: 8/6/2016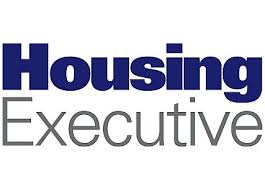 The Department for Work and Pensions has published the latest statistics, showing that 1,492,861 housing benefits claimants in the UK are private tenants – representing 31.6% of all 4,731.241 claimants. That is almost one-third of all housing benefits claimants that live in the private rented sector. But as George Osborne tries to force landlords out of the rental market, and the building of local authority housing is at a minimum, exactly where does he think these people are going to live?
If there are no rented properties and they can't get a mortgage what is going to happen to them? So far, the Chancellor's plans have backfired somewhat in that it appears that a decrease in rental supply has forced rent prices up. This will make it more difficult for Generation Rent to build up a deposit to buy a first home. Didn't you do economics at Uni George??
Another concern is Universal Credit. We have seen how the roll out of UC has backfired in England, with landlords refusing to accept tenants on benefit because they cannot get direct payments. We are hoping that Stormont can retain the current system whereby NIHE (or its successor) pays housing benefit directly to landlords. Not wishing to tar all social tenants with the same brush, but we have seen where it is paid directly to tenants in England, landlords don't get paid but Currys sell plenty of new flatscreen TVs. Key One Property has been lobbying MLAs on behalf of landlords on this matter.
A few other interesting statistics are: There are 3,235,679 claimants in the UK social rented sector, representing 68.4% of the whole number. Of these, 1,333,955 are in local authority housing and 1,901,720 in other social housing. The average weekly housing benefit payment in February was £95.77. In the social rented sector, the average payment was £82.76 for local authority tenants, and £93.72 for other social housing tenants. The average weekly payment for private rented sector tenants was £109.71.