Information about your booking
WE WANT YOU TO HAVE A GREAT STAY BUT PLEASE READ THE FOLLOWING IMPORTANT INFORMATION ABOUT YOUR BOOKING TO MAKE SURE THAT HAPPENS:
ACCESS 
We will send you a property guide including access details and directions once we receive payment. Note that our apartments are self-check in so you can arrive anytime you wish after 3pm. If you would like in earlier please let us know, we are happy to grant earlier access without extra charge if the apartment is ready. We will normally send a key safe access code 24-72 hours before arrival, so long as we can take your deposit.
PLEASE ENSURE THAT YOU READ THE PROPERTY GUIDE AND OUR MESSAGES TO YOU BY EMAIL AND TEXT - IF YOU DO NOT YOU WILL NOT BE ABLE TO GAIN ACCESS AND WILL LIKELY EXPERIENCE LONG DELAYS IN GAINING ACCESS. 
 The price you have paid is for self check-in. We are happy to help guests that have read the information that we have sent and are having difficulties with access. Our 24 hour service is here for that purpose. If you choose to ignore the information we send and call us instead to obtain access then you consent to a charge of £10 (business hours) or £20 outside business hours.
PAYMENT 



Booking.

com 
When you submit your card details to Booking.com, in 99% of cases these are sent to us to process via a secure system. Your payment is made via Barclays Payzone and will show as Key One Property Ltd. However, if you selected "Pay Now" the payment goes via Booking.com so check the terms for this type of booking. When you booked, part of the terms were that a damage deposit was payable. As Booking.com do not administer such deposits, we need you to contact us to pay this. If you do not we are sorry but we cannot give access. Please don't leave it too late either - guests who do will probably face delays gaining access or we may cancel your reservation but you will still be charged the accommodation price.
Payment is taken as follows:
30 day refundable price: If you are arriving within 30 days then we will normally take the full payment shortly after you book. Upon your request we may be able to take a part payment and the remainder nearer your stay, but we need you to ask us straight away if you want us to do this. If you are booking outside 30 days, no payment will be taken until 30 days before arrival. 
Non-refundable price: We will normally take the full payment when you book, but we can split it on your request if you contact us quickly after booking.
About Card Payments: Please make sure that your card details have been entered exactly, including the CV2 code. The card MUST match the booker's name and address excatly and there MUST be funds in the account. If it does not the payment will be declined. This is a fraud prevention measure. If it happens we will contact you via the Booking.com message system. We may ask you to re-enter card details/enter new card details/enter your correct address or pay by secure link. We are sorry but if your card is continually declined we may cancel your reservation and you may be liable for a cancellation charge. There may also be a charge for each time your card is declined.
**ATTENTION** MAKING A BOOKING AND PROVIDING CARD DETAILS IN THE KNOWLEDGE THAT FUNDS ARE NOT AVAILABLE MAY CONSTITUTE A CRIMINAL OFFENCE. WE REPORT ANY SUSPECTED FRAUD TO THE POLICE.  WE WILL ALSO DISCLOSE YOUR PERSONAL DETAILS IN FULL TO OTHER ACCOMMODATION PROVIDERS IN SUCH CIRCUMSTANCES, ON PUBLIC DOMAINS, AND ASK BOOKING SITES TO BLACK-LIST YOU. WE WILL ALSO CANCEL YOUR BOOKING.
airbnb
Payment and deposit are taken care of by AirBnB so you have nothing further to do there.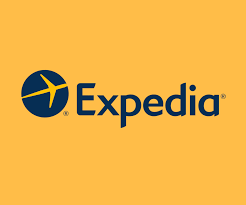 Payment is taken on line by Expedia - refer to their booking terms. Remember however that you must contact us to process your deposit as per Booking.com above.
Direct Bookings : the best price !
Well done, you got the best price for your stay if you booked direct! Payment and damages deposit are via card on the same basis as Booking.com (see above). We can occasionally take a different means of payment but there may be a charge for this.
CANCELLATION
With Booking.com on the non-refundable rate there is no cancellation allowed and your full payment will be taken. If however you have to cancel, please let us know. If we can re-book the accommodation we may be able to refund you less a charge.
If you have booked with the Booking.com 30 day cancellation policy you can cancel anytime you wish, up to 30 days before arrival. Inside the 30 days, the non-refundable policy applies. If we can re-book the accommodation we may be able to refund you less a charge.
 Check AirBnB and Expedia policies for cancellation.
CLEANING CHARGE

 
All of our properties have a one off additional service charge to cover cleaning and laundry. This charge may be shown separately or may not, it will depend on the country that you have booked from, but it is still the same final price. On each booking website it is SHOWN BEFORE YOU BOOK AND PAY.  The position and size of the wording is down to the websites (not us) so if you have a complaint please direct it at them. Please note that the cleaning charge covers normal cleaning only, and we may charge for excess cleaning where applicable. In addition, guests who have cooked and leave strong odours may incur extra charges to erradicate those odours.
DAMAGES DEPOSIT
Booking.com, Expedia & Direct Bookings: Instead of taking a physical deposit, we will pre-authorise the deposit through your card in line with booking conditions. This is usually 7 days in advance, however in practice it is aroubd 3 days before your arrival. An actual debit will only be made where there are damages or breaches of our T&Cs but only after we attempt to discuss the matter with you first. Where we are unable to pre-authorise a deposit, a physical deposit will be required. 
If we cannot take a deposit, you will not be allowed access. If you fail to pay the depoist in the required time we may also cancel your booking but you will still be charged for it. 
Please also note that we only pre-authorise the amount on your card we do not actually debit it. Please do not contact us asking why you have been charged this amount -you haven't. This authorisation is automatically released a few days after your stay if there are no issues (although please note that terms state up to 7 days). There are currently faults with some guests' banks where they do not release the deposit. This is not our fault so please do not blame us. If it does happen however, we are happy to help sort it - just email us. 
Airbnb guests - your deposit is managed by AirBnB.
Please also note that we reserve the right to require production of identification for security purposes.
COMMUNICATION ISSUES
Booking.com have had a problem with their message forwarding for serveral years. You are supposed to receive all messages into your nominated email account that we send via the Booking.com system. That sometimes fails which means you may not get important messages from us. First check your SPAM box and filters. If you still are not receiving emails then you will need to log into Booking.com regularly to ensure that your payment has gone through and for arrival info. WARNING: WE MAY CANCEL YOUR RESERVATION IF WE CANNOT OBTAIN PAYMENT AND CANNOT CONTACT YOU. 

NOISE
All of our properties are in residential areas and are totally unsuitable for parties or noise so if you have booked it intending to have a party or create excess noise, please cancel it now. Guests who create noise or act in an anti-social manner will likely lose their deposit, we may apply additional penalties plus you may be reported to and further fined by the respective council enforcement department.
ARRIVAL INFO
Once fully paid (including the deposit), we will send you arrival and property information along with a key-safe access code. This code may not be sent to you until the day of arrival as we change it between stays. It means that you can arrive any time you wish after 3pm but remember to be quiet please late at night
.
PLEASE READ THE GUIDE WE SEND YOU - We want you to have an great stay but the vast majority of problems are caused when our guests don't read the guide!
REVIEWS
The property owner, our staff and our company strive to offer you the best stay possible within the price range you have selected. If you are not happy with something, we are only a phone call or email away and we really would prefer it that you tell us so we can try and fix it instead of leaving an unfair review. Please remember that such reviews affect the people working with us. Reviews are important for other guests but they must be fair, accurate, honest and balanced. If it is not we may claim all or some of your deposit and in addition we may levy further charges. Please read our T&Cs (below). 
YOUR PRIVACY
 You can read our privacy policy on this website. In summary your details will be kept private unless you breach our T&Cs. In particular, we will disclose guest personal details of those guests who cause damages or issues, leave dishonest reviews or do not pay. We may dicslose your personal details to other accommodation providers or, in public forums where appropriate.
CONTACTING US
If you have any questions, queries or concerns, please do not hesitate to contact us:
Key One Property Ltd
115 Cregagh Road                                                                                                           
Belfast 
BT6 0LA

Tel:  00442890 456162* (Voice call only) This number is 24 hours a day / 7 days a week 
This is our office number which is open Monday-Friday 9-5pm. If you are calling us after 5pm this number diverts to our 24 hour service - please allow extra time for us to answer. Please only call us outside business hours if it is urgent but if it is use this number.
You can also try to contact us via mobile, however you will need to call or send a text to all of the numbers below for a response. We only guarantee an immediate response to our 24 hour number so please use it if your issue is urgent.
or  00447525 426771 (Mobile - voice calls & SMS)
or  00447926 254919 (Mobile - voice calls & SMS)
or  00447980 983341 (Mobile - voice calls & SMS)

Email: keyone@btinternet.com
Please do not rely on an email if your issue is urgent as we do not monitor messages 24/7.
Website: www.keyoneproperty.co.uk
Registered Company (Northern Ireland) no NI610962     
We manage the bookings on behalf of the property owners. Please note that our 24 hour service is to assist guests in an urgency or emergency. Your accommodation is provided on a self check-in service and our 24 hour service is free of charge. This is with the exception of guests who choose not to read the information and call us instead to obtain access, when a charge of £10 applies plus a further £5 per call after that.  
Your booking is subject to our standard terms and conditions - Click here for Guest Accommodation Terms & Conditions